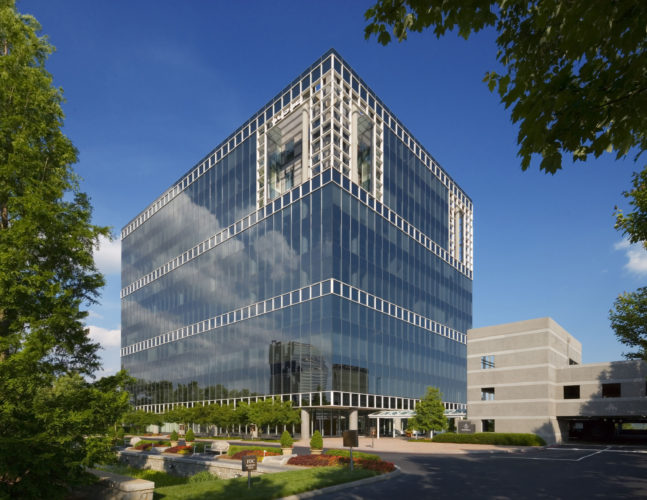 Pope & Land Real Estate
Pope & Land's Leasing Team is pleased to announce that 100 City View, a 249,455 SF Class A office building located in the Cumberland/Galleria submarket, has recently achieved Fitwel Certification, the world's leading certification system committed to promoting the health of tenants through a commercial building's design and operations. Fitwell certified buildings support health and wellness outcomes in the office building environment. Benefits include design strategies and policies for lowering stress levels, reducing injury and absenteeism, mitigating the risk of contagious disease transmission, chronic illnesses, and increasing overall tenant satisfaction.
As a collaborative initiative coordinated by the United States Centers for Disease Control and Prevention in conjunction with the General Services Administration, Pope & Land is proud of 100 City View's commitment to promote a healthier office building to strengthen the health and well-being of its tenants.
100 City View is owned by Granite Properties and leasing services are provided by Pope & Land Real Estate.