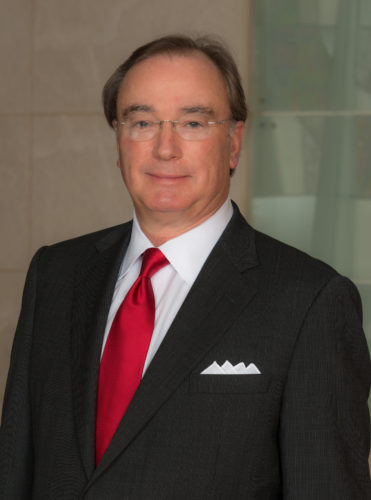 ATLANTA BUSINESS CHRONICLE - COMMERCIAL REAL ESTATE WHO'S WHO
Jessica Saunders, Managing Editor
Saluting our real estate leaders
Welcome to Atlanta Business Chronicle's Commercial Real Estate Who's Who, an annual look at 100 individuals who are driving the local industry. For this list, we relied on research from our 2015-2016 Book of Lists, including the top 25 commercial real estate brokerages; top 25 commercial property managers; top commercial developers, owners and REITs in office, industrial, retail; and commercial contractors. We also included leaders from industry associations and significant dealmakers within the commercial real estate field.
DEALMAKER
Kerry Armstrong
Pope & Land Enterprises, Inc.
Senior Vice President
Education: Purdue University
Career Highlights: Armstrong is a 28-year veteran of the Atlanta commercial real estate industry. He is involved in new business development for the company, focusing on office and mixed-use development and investment. Armstrong serves as the current chairman of the Atlanta Regional Commission.