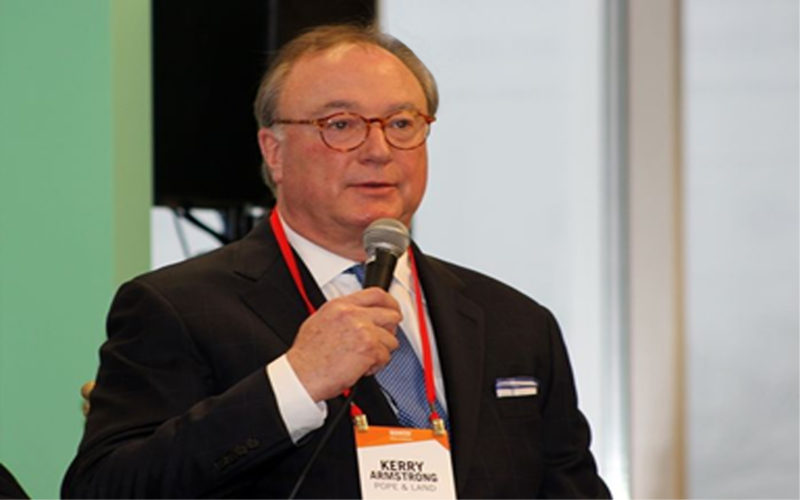 BISNOW.COM
Jarred Schenke, Bisnow, Atlanta
Metro Atlanta may have one of the lowest costs of living among big cities in the nation, but the costs of daily commuting can make the data feel like an illusion.
"The problem is if you combine transportation costs with housing costs, we're one of the worst metro areas in the country for that," Pope & Land Enterprises Managing Director Kerry Armstrong said to a packed house last week at Bisnow's North Fulton event. There may be something to that statement. While Georgia has among the lowest costs of living in the U.S., Metro Atlanta residents also have some of the longest commute times. Atlanta commuters spend 59 hours a year driving in a car, the 14th-longest commute in the nation, according to MoneyCrashers.com. Last year, the median price of a house sold in Metro Atlanta was $235,908, which is roughly on par with the national average and far more affordable than some other major metro areas, including Washington, D.C. ($403,950), New Jersey ($495,000) and San Francisco ($975K), according to The Atlanta Journal-Constitution. But add those commuting costs in and our affordable reputation gets tarnished, Armstrong said.
"We got to fess up and look in the mirror and say we're really not the most affordable [of] places anymore," he said. North Fulton, which includes the cities of Sandy Springs and Alpharetta, is among the most affluent communities in the state. While the district — which roughly amounts to the portions of Fulton County from Sandy Springs northward along the Georgia 400 spine — represents only 2% of all the land that encompasses Metro Atlanta, its total property value is pegged at $57B. That value is closing in on the total property values of all of Gwinnett County at $70B and Cobb County at $69B, Select Fulton Deputy Director of Economic Development Samir Abdullahi said. Residents in North Fulton also earn over $40K a year more than the national per capita average of $48,100, Abdullahi said. "We definitely punch above our weight class in terms of economic activity," Abdullahi said.
That comes at a price, with 220,000 commuters traveling to North Fulton per day to work, Armstrong said. In 2016, the Atlanta Regional Commission found that the average commute time exceeded two hours when traveling along Georgia 400 up until its intersection with Interstate 285 in Fulton. "It's a transportation story. It's an affordable housing story," Armstrong said. "It's a complicated story." North Fulton cities like Alpharetta and Sandy Springs have been more open to mixed-use and urban-style developments with higher densities, built with the aim of keeping people out of their cars. Hines Managing Director Alan Kennedy said mixed-use goes a long way in transforming car traffic into pedestrian traffic. Hines is among the developers involved in Avalon in Alpharetta, a luxury mixed-use project involving corporate offices, retail restaurants and housing. Avalon's success has set a tone in the North Fulton area that has spurred a number of other mixed-use projects. "It's a trend toward urbanization that people want," Kennedy said. Morris & Fellows President Cheri Morris, whose firm recently completed the reimagining of Alpharetta's town center into a mixed-use destination, said properly designed mixed-use nodes will be critical to combat Atlanta's notorious sprawl. "If we don't want Atlanta to be one big suburb with terrible traffic and low quality of life … we do need to get this right. We do need to do mixed-use," she said.