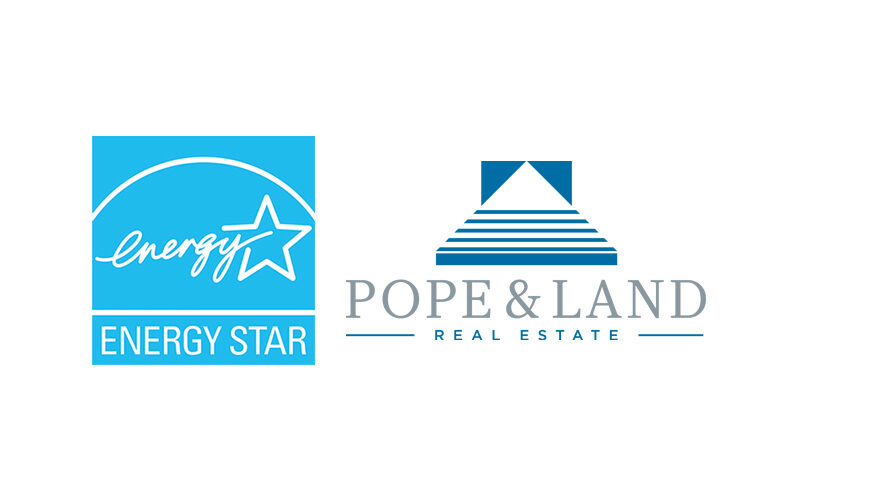 Pope & Land Real Estate
By: Pat Becker, Marketing
Pope & Land's Property Management Team is pleased to announce that several of its commercial office buildings in the Cumberland/Galleria and Kennesaw submarkets have recently earned ENERGY STAR® certification by the U.S. Environmental Protection Agency (EPA) for their superior energy performance.
ENERGY STAR® certified buildings are verified to perform in the top 25 percent of buildings nationwide based on weather-normalized source energy use that take into account occupancy, hours of operation and other key metrics. ENERGY STAR® is the only energy efficiency certification in the United States that is based on actual, verified energy performance.
"Our company is delighted to help raise the bar for superior energy efficiency in commercial building design across the country," said Lori Cohan, managing director, Property Services & Operations. "We appreciate the recognition from the EPA and look forward to continued collaboration to support sustainable design."
Pope & Land is proud of its ENERGY STAR® commercial office buildings as they place energy efficiency at the forefront of their daily building operations. For more information, click on any of the properties listed below.
Barrett Lakes Center – One and Two
TownPark Commons: 125, 175, 225 and 500