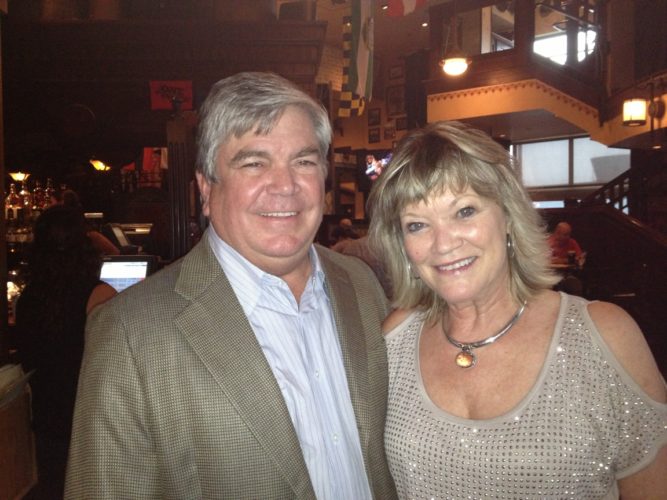 Pope & Land Enterprises, Inc.
Pat Becker, Marketing & Advertising
Jackie Gauthreaux celebrated 30 years of service at Pope & Land in August of this year. During the past 30 years, she has been a vital part of the heart and soul of the company.
As Vice President of the Leasing & Marketing, Jackie led the way in office leasing for the company and lent her artistic input to building designs showcased in each of the buildings Pope & Land has developed, beginning with RiverEdge One in the early eighties and on to NorthWinds, Atlantic Center Plaza, Glenlake, City View, Cumberland Center, Cumberland Office Park and finally 3630, 3330 and 3379 Peachtree. Her long list of accolades include leasing in excess of five million square feet of office space during her tenure at Pope & Land and the success of Pope & Land's projects have been in large part been due to her efforts and production. Additionally, Jackie has given back to the community and our industry, most recently as a board member of NAIOP and board of directors for ACBR.
Now, after 30 years as a core member of the Pope & Land team, Jackie has decided to retire. She and her husband, Clyde, have moved to Texas to be closer to their sons, Bryan and Shawn and their families. Jackie's protégé and leasing partner, Jennifer Koontz, will continue being primarily responsible for leasing and marketing in conjunction with Kerry Armstrong and the rest of the Pope & Land team.
We wish Jackie all the best and will miss her contributions to Pope & Land and the Atlanta commercial real estate community.