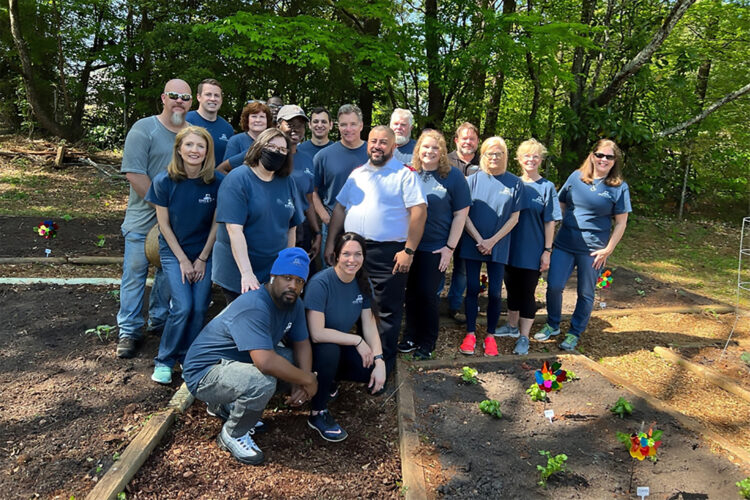 Pope & Land Real Estate
In celebration of Earth Day 2022, Pope & Land, in partnership with HighGrove landscaping company, volunteered at the Marietta Salvation Army location to lend a hand with their spring wish-list of projects that they needed help with.
Through our combined efforts, our outside volunteers were able to plant 70 plants for a community garden that local children will help maintain during their summer camp, pressure wash and disinfect playground equipment as well as the sidewalks surrounding the building – front, side and back. A special shout out to our partner, HighGrove, who made the gardening so much easier by providing tilling services prior to our planting.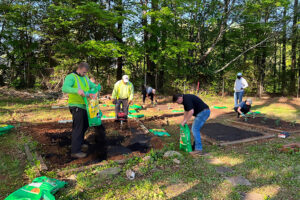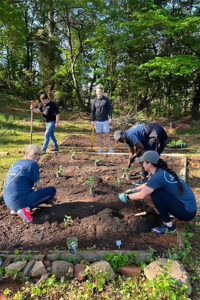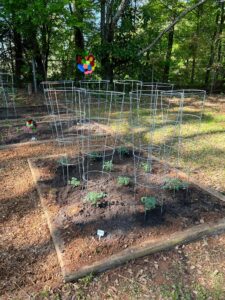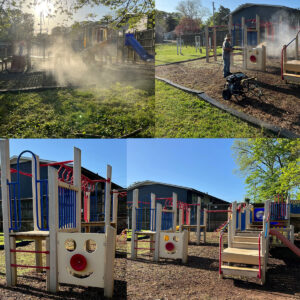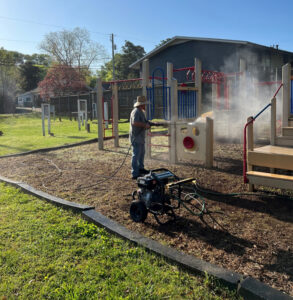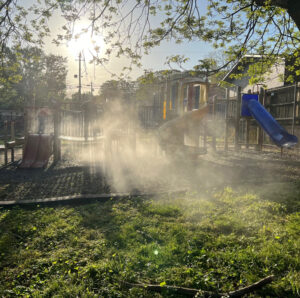 Thanks to our indoor team of volunteers, we were able to assemble 150+ bags of food that were distributed the following week to local families needing food assistance. In addition, we sorted and stocked canned food items in the onsite pantry, which were the same donations that Pope & Land volunteers unloaded from cars, SUV's and trucks during the 11Alive Can-A-Thon this past December.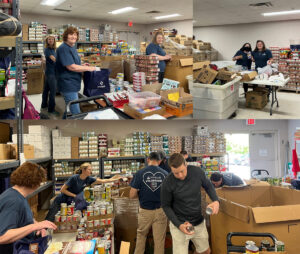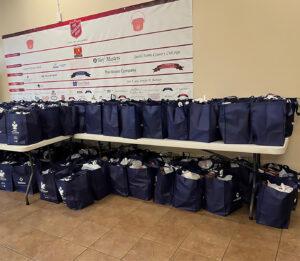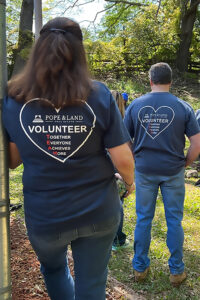 Pope & Land would like to invite you to join us in volunteering throughout the year because together we can make a difference in the lives of those in need in our communities.
TEAM:  Together Everyone Achieves More