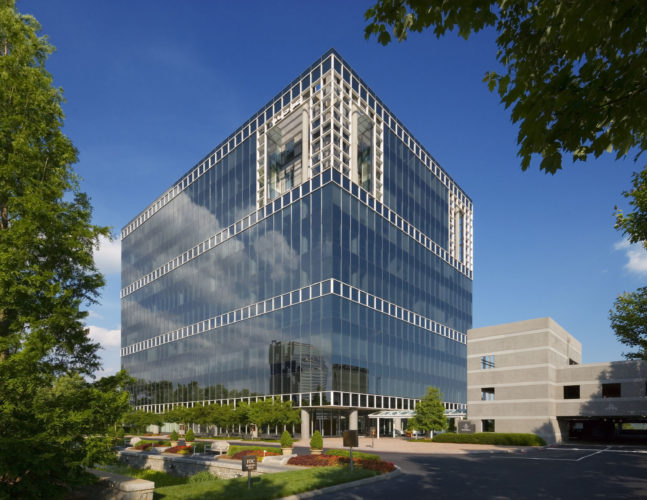 Pope & Land Enterprises, Inc.
By: Pat Becker, Marketing
The Commercial Real Estate Leasing team of Pope & Land Enterprises, Inc. has recently set the leasing bar high in the Northwest Market. Pope & Land's 100 City View has had a series of leasing activity since the beginning of 2010 and would like to welcome the following tenants to the building. The amount of square footage recently leased totals over 37,000 RSF.
The Reid Firm recently took occupancy on the 9th floor of 100 City View. The firm provides quality dispute resolution services for complex commercial and construction disputes. The practice has extensive experience in the drafting and negotiation of construction and other procurement contracts including engineering agreements, architectural service agreements, general contracts, subcontracts, construction management agreements, telecommunication service contracts and equipment purchase agreements. Pope & Land would like to recognize Ed Bosbyshell of Transwestern representing the transaction.
Located on the 9th floor of 100 City View, the law firm of Autry, Horton, & Cole represents individuals, businesses, and governmental entities throughout the state of Georgia and other areas of the country on a wide variety of business and litigation matters. The firm's core practice areas focus on Energy & Utilities, Business & Corporate, Construction and Taxation. Ed Bosbyshell with Transwestern was the broker representing the deal.
Occupying 2,795 RSF of space on the 9th floor of 100 City View, Hedgepeth & Heredia is a full-service family law practice whose primary focus is the successful representation of clients involved in marital and family law matters. The firm specializes in the areas of divorce, collaborative, prenuptial, adoption, support, post-judgement, alimony, visitation, custody, separation, mediation and paternity. David C. Tyler Realty's David Tyler represented Hedgepeth & Heredia in the transaction.
The Divorce and Family Law practice of Boyd Collar Nolen & Tuggle, occupying 10,288 RSF on the 9th floor of 100 City View, provides a full-service support network for clients during and after a divorce. The firm offers a choice of options, both inside and outside of a courtroom, to help its clients legally, financially and emotionally. Mitch Kahlert and Jimmy Sanders with ICON commercial represented Boyd Collar Nolen & Tuggle in the lease transaction.
Located on the 6th floor of 100 City View, CIBA (Commercial Industrial Buildings Owners Alliance) Insurance Service is an industrial leader in providing owners and managers of commercial real estate with comprehensive and competitively priced programs for risk coverage and claims management. In addition to its West coast base, CIBA serves the Southwest, Midwest and Texas.
Line 13 recently leased 3,952 RSF on the 4th floor of 100 City View. The lease transaction was represented by Nick Faber with Grubb & Ellis.
Hitachi Consulting, represented by Duncan Gibbs and Liz Love with Jones Lang LaSalle, renewed their expiring lease for 8,405 RSF on the 4th floor at 100 City View. The consulting firm specializes in global business and IT solutions to Global 2000 companies. Hitachi Consulting's client base includes nearly 30 percent of the Fortune 100 and many leading mid-market companies.