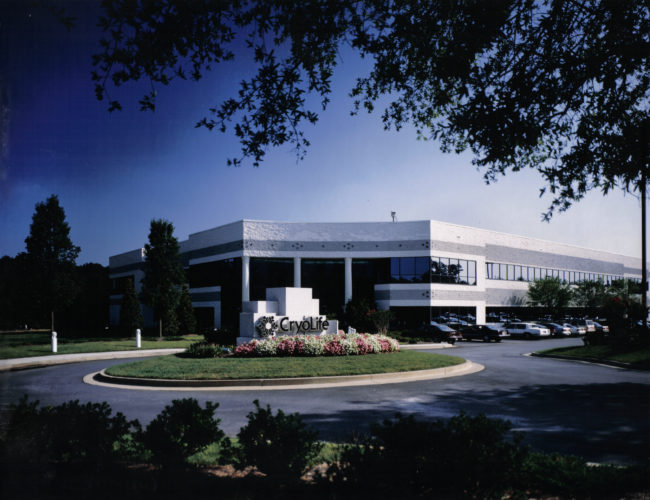 Pope & Land Enterprises, Inc.
By: Pat Becker, Marketing
The Commercial Real Estate Leasing and Management teams of Pope & Land Enterprises, Inc. are pleased to announce that CryoLife recently renewed their lease for an additional 6 years. CryoLife currently occupied 100% of their existing building on Roberts Boulevard in Kennesaw. The 190,420 square foot facility houses the international headquarters and development laboratories for CryoLife, Inc., a biomaterials, medical device and tissue processing company.
Pope & Land would also like to recognize Richard Bowers, President and CEO of Richard Bowers & Co., as the broker representing the deal. Richard stated the following factors contributing to the renewal. "CryoLife has been pleased with the facilities they have in Barrett and executed an early renewal that had some beneficial terms to the Tenant. The location has worked out extremely well for their employees who are located up and down I-75 and the amenities located in the Barrett area are considered the finest opportunity north of I-285."