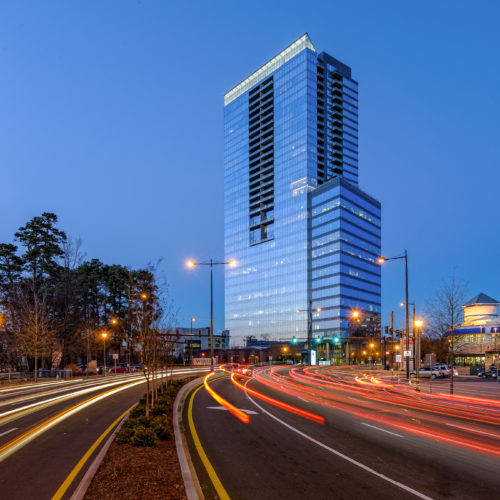 Pope & Land Enterprises, Inc.
Pat Becker, Marketing
After a thorough review of the building design and energy calculations, the USGBC has approved 3630 Peachtree for LEED Certification. The building has met the highest standards for energy conservation and minimized impact on the environment. This energy conscience architecture, combined with a true, live, work, play, mixed-use development, is a model for Sustainable Design.