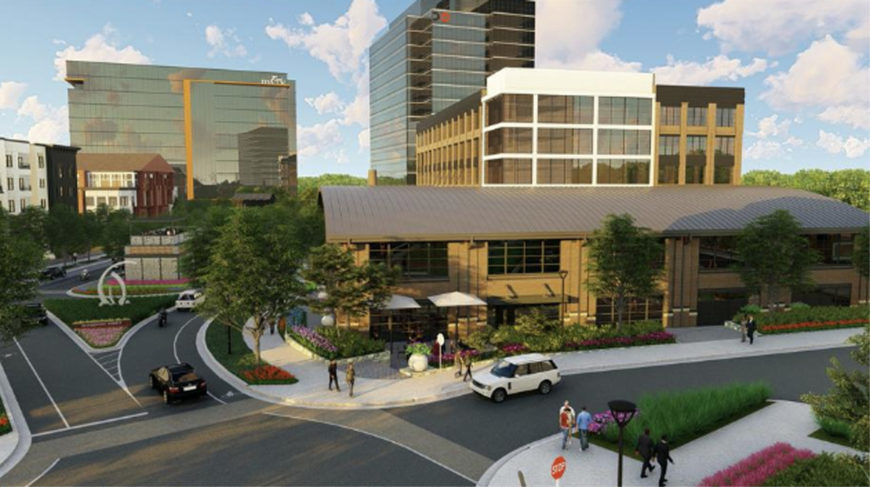 ATLANTA BUSINESS CHRONICLE
By: Douglas Sams, Commercial Real Estate Editor
A 24-acre mixed-use project in Alpharetta shows the growing preference for denser, more walkable developments in the sprawling Atlanta suburbs.
Developer Pope & Land has landed its first office tenant for the project, Northwinds Summit.
FiberLight LLC signed a 16,124-square-foot lease at Northwinds' 3000 Summit Place building, which is under construction and on pace to be finished next year.
FiberLight is relocating from the nearby Royal Centre office project.
Kevin Coyne, the fiber-optic company's chief operating officer, said more than 50 employees will be housed in the new Northwinds building. FiberLight will provide the high-capacity wireless network for overall project, which is under development at Haynes Bridge and Georgia 400.
The first phase will include the 30,000-square-foot Summit Place, geared to high-tech tenants; a 150,000-square foot office building; a 125-room boutique hotel; 140 apartments; 32 condominiums and 15,000 square feet of restaurants and shops.
Pope & Land began working on a new master plan for the project in 2017 to allow for more features such as new retail, restaurants, multi-use trails, and bike sharing programs.
The Alpha Loop, a trail system that will link different parts of Alpharetta, will run through the Northwinds project.
Alpharetta is one of several suburban areas moving away from the sprawling malls and strip centers that dominated the landscape in the 1980s and '90s.
Kerry Armstrong, a managing director for Pope & Land and chairman of the Atlanta Regional Commission, said Northwinds reaffirms the importance of mobility in the suburbs. While the area is still dependent on the car, the area is gradually accepting more density in new projects. Modern office tenants also want access to multi-use trails for walking and biking.