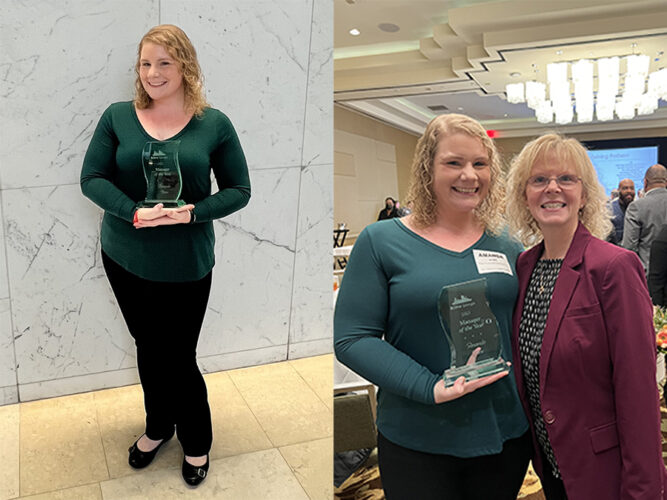 Pope & Land Real Estate
Congratulations to Amanda Bare for being selected as BOMA Georgia Manager of the Year, one of the highest honors bestowed by the association. Presented in 2023, the award recognizes achievements during 2022. Amanda has done an outstanding job as Property Manager at TownPark Commons, a Class A office development in the Kennesaw/Town Center submarket.
This prestigious award recognizes a property or facility manager who has demonstrated leadership in building operations and management. During the past year, this may be exhibited through some of the following: exemplary leadership, teamwork with coworkers and vendors, reduction of energy and/or water use, implementation of environment sustainability practices, achievement of LEED, BOMA 360 or Energy Star designations for their property, improvement in operational efficiency, tenant relations or best practices, and/or active involvement in BOMA Georgia. A letter of support from the nominee's direct supervisor is required.
Pope & Land Enterprises, Inc. is honored to have Amanda, along with her hardworking property management team, successfully overseeing the day-to-day operations of TownPark Commons.
For more information regarding TownPark Commons, visit: https://www.popeandland.com/property/townpark-commons/