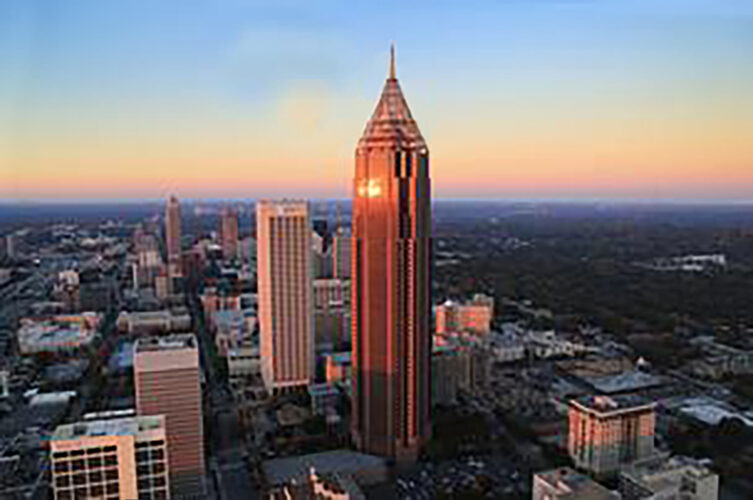 Atlanta Business Chronicle
By: Savannah Sicurella, Reporter
Atlanta calls itself the City in the Forest, the Big Peach and the Hollywood of the South, but the city has a new claim to fame: the No. 1 city in the U.S. for Generation Z.
The title was given by real estate listing service CommercialCafe, which published a study late last month ranking 45 U.S. cities based on the characteristics Gen Z are looking for in places to live. These characteristics include affordability, greenspace, school enrollment and the existing Gen Z population, among others.
Gen Z describes people born in the mid-to-late 1990s to the early2010s, or roughly between the ages of 10 and 25. This is the next generation to join the workforce, and they're already different from the cohort before them. They're more vocal and socially conscious than previous generations, as well as more likely to be enrolled in college.
Amid an increasingly competitive job market, establishing operations in favorable places for Gen Z to live may give companies a hiring advantage.
Atlanta's leading factors were its affordability, low unemployment and education enrollment numbers. Despite this, it wasn't the highest ranking in any of these categories — particularly affordability, as the metro Atlanta's housing market was officially deemed unaffordable by the Fed in March of this year. The median rent for a 1-bedroom apartment in Atlanta is $1,760, which does not chart in the top 10 highest for U.S. cities, but it's pricier than rents its Sun Belt competitors Austin, Texas, and Charlotte, North Carolina, according to real estate listing and research database Zumper.
Oklahoma City was the most affordable city, Omaha, Nebraska, had the lowest unemployment rate and Boston had the highest number of people aged 20-24 enrolled in education. Atlanta had the highest score of parks per 10,000 residents, however, which is 7.61.
Around 10% of Atlanta's population are between the ages of 18-25, the study found — a metric perhaps best exemplified by thein bound demand for office space in Atlanta (or, casually speaking, the foot traffic at places like Ponce City Market or Colony Square on a Saturday).
Companies are increasingly drawn to Atlanta for its young tech talent and lower costs of living relative to cities like New York, San Francisco or Seattle.
The study did not measure the availability of public transit, which has been a point of contention in Atlanta for more than a decade, owing to the throng of highway traffic at peak rush hour and limited reach of MARTA.