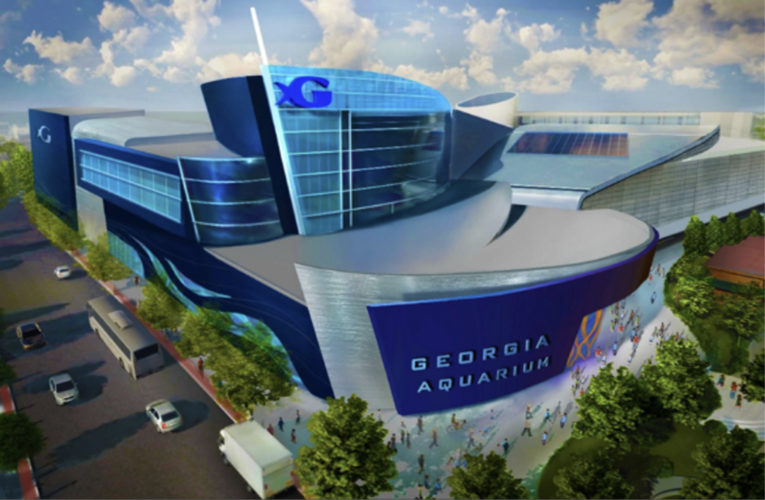 ATLANTA BUSINESS CHRONICLE
By: Dave Williams - Staff Writer
The board of Atlanta's economic development agency narrowly approved a contribution of $7.5 million Thursday toward a $108 million expansion of the Georgia Aquarium.
Board members of Invest Atlanta voted 4-3 to allocate funds from the Westside Tax Allocation District (TAD) over a five-year period to support the expansion, which will bring large sharks to the downtown attraction, as well as a new entrance on Baker Street, a gift shop and a seventh gallery.
Since opening in 2005, the aquarium has become a major fixture in the area surrounding Centennial Olympic Park, creating more than 600 jobs directly and serving as a catalyst to draw other nearby tourist venues, including the Center for Civil and Human Rights and College Football Hall of Fame.
"When you invest in the aquarium, you're really investing in the rest of our downtown," A.J. Robinson, president of the downtown business organization Central Atlanta Progress, told board members.
But opponents on the board argued that $7.5 million in Westside TAD funds could be put to better use addressing Atlanta's affordable housing shortage and that the expansion project will be built with or without the city's support.
"Dollars will drive affordable housing," said Atlanta City Councilwoman Natalyn Archibong, who represents the city council on the Invest Atlanta board. "I am convinced the aquarium can be expanded without these dollars."
But board Vice Chairman Constance Barkley-Lewis said if the city fails to step up and contribute to such projects, the message that would send could discourage future corporate prospects from investing in Atlanta.
"When companies want to move to a city, they look at how cities put skin in the game," she said.
Supporters also argued the additional tax revenue the expansion will generate will let the city recoup its investment, probably sooner than the five years envisioned in the resolution.
The expansion, due to be completed in 2020, will add 22 full-time jobs and 20 part-time positions. It also is expected to produce $1.3 million a year in sales tax revenue in addition to the $5.5 million the aquarium already generates.
In other business Thursday, the Invest Atlanta board approved a $2 million grant to help developer Pope & Land Enterprises Inc. renovate the 1940s-era former Atlanta Constitution Building on Alabama Street and signed off on $200,000 in grant funding to help renovate another historic building downtown, The Healey on Forsyth Street, built in 1913.