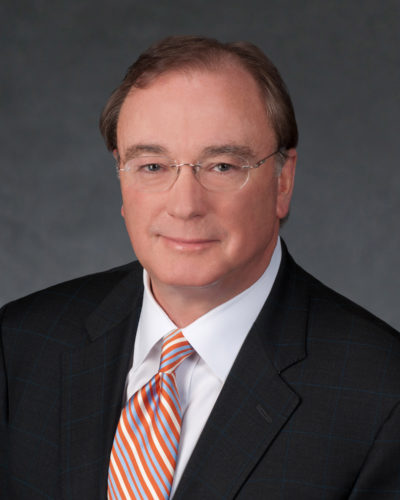 East Cobb News
Wendy Parker, Editor
Kerry Armstrong will serve a two-year term as chairman of the metro area's regional planning body.
Kerry Armstrong, the current chairman of the North Fulton Community Improvement District, has been elected the new chairman of the Atlanta Regional Commission.
He becomes only the second citizen (non-elected official) leader of the ARC and will succeed the first citizen chairman, Cumberland Community Improvement District chairman Tad Leithead, who decided not to seek a third term.
The ARC is the official 10-county regional planning body for the metro Atlanta area.
Armstrong, whose two-year term begins on Jan. 1, 2014, is a senior vice president at Pope & Land, a commercial real estate developer based in the Cumberland CID area of Cobb County.
"Kerry has tremendous experience in both the business and civic life of metro Atlanta," Leithead said in a statement. "He is truly committed to collaboration and to the region, both of which will serve ARC well."
A graduate of Purdue University, Armstrong has been on the ARC board since 2008 and is co-chairman of the Atlanta Regional Workforce Board and also serves on ARC's Environment & Land Use Committee and its Executive Committee.
He is a director and past chair of the Council for Quality Growth and the Gwinnett Chamber of Commerce, and is director for the Greater North Fulton Chamber of Commerce.
Armstrong also serves on the board of the Gwinnett Medical Center Foundation and is a trustee of the Georgia Gwinnett College Foundation.
He also is a member of several key organizations in the commercial real estate industry, including the National Association of Industrial and Office Properties (NAIOP), the Atlanta Commercial Board of Realtors, CoreNet and the Urban Land Institute.