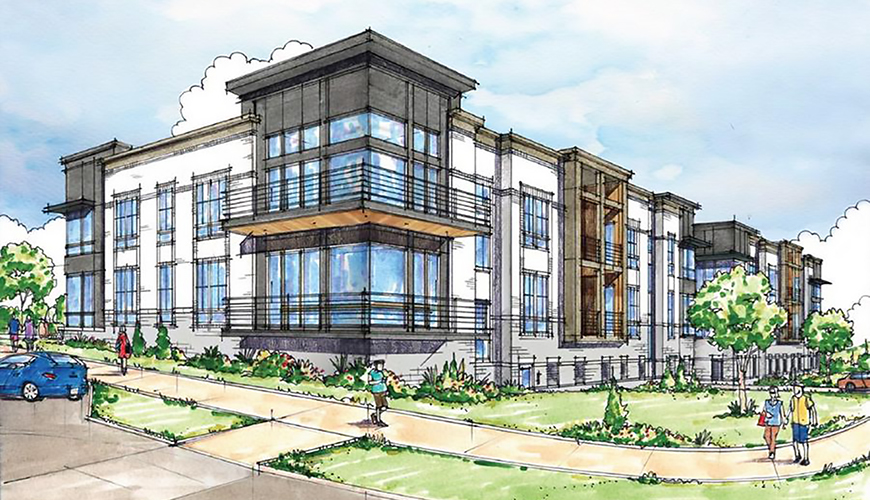 Atlanta Business Chronicle
By: Douglas Sams, Commercial Real Estate Editor
The Worthing Cos. has reached a deal to develop a new apartment project at Alpharetta's Northwinds Summit.
Worthing worked out an agreement with Pope & Land, the overarching owner and developer of Northwinds, a large development along Georgia 400 at Haynes Bridge that is getting a makeover.
Pope & Land sold just over 2.5 acres to Worthing, which paid about $4.2 million for the site, according to Fulton County property records. The deal closed in August.
Worthing will develop the property with about 140 new apartments. It replaces the original multifamily developer of the new apartments, Pollack Shores.
The apartments will eventually connect with the Alpha Loop, the city's planned greenway that will link downtown Alpharetta with large commercial developments including Northwinds, Avalon, and, potentially, North Point Mall.
Earlier this year, Pope & Land revealed the first renderings of the new residential buildings at Northwinds Summit. The plans call for up to 1.2 million square feet of office space in five buildings, 140 apartments, 32 condos and a 140-room boutique hotel.
Architectural firms Lessard Design and Dwell Design Studio have also submitted plans for the residential components of the Northwinds redevelopment.
The overhaul of the Northwinds redevelopment already has momentum. Atlanta Business Chronicle reported last year that Pope & Land had landed its first office tenant. FiberLight LLC signed a 16,124-square-foot lease at the 3000 Summit Place building.
Pope & Land began working on a new master plan for Northwinds in 2017 to allow for more features such as new retail, restaurants, multi-use trails, and bike sharing programs.
Alpharetta is one of several suburban areas moving away from the sprawling malls and strip centers that dominated the landscape in the 1980s and 90s.