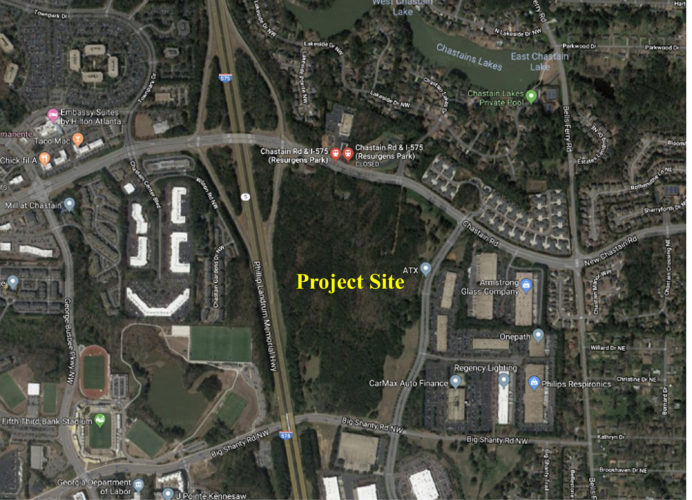 ATLANTA BUSINESS CHRONICLE
By: Mollie Simon
62-acre mixed-use development planned for Chastain Road
Pope & Land Enterprises, Inc. is planning a 62-acre, mixed-use project at a key interchange on Interstate 575, at the southwest corner of Chastain Road and Chastain Meadows Parkway.
According to documents filed with Cobb County on August 2, the project would include 250 hotel rooms, 1,060 housing units, 190,000 square feet of office space and another 190,500 square feet for retail and restaurants.
Pope & Land Enterprises is also working on large projects in Coweta County and Bartow County as Atlanta Business Chronicle has reported in recent months.
The Chastain Road plan is set to be heard by the Planning Commission on November 6 and can be viewed here.