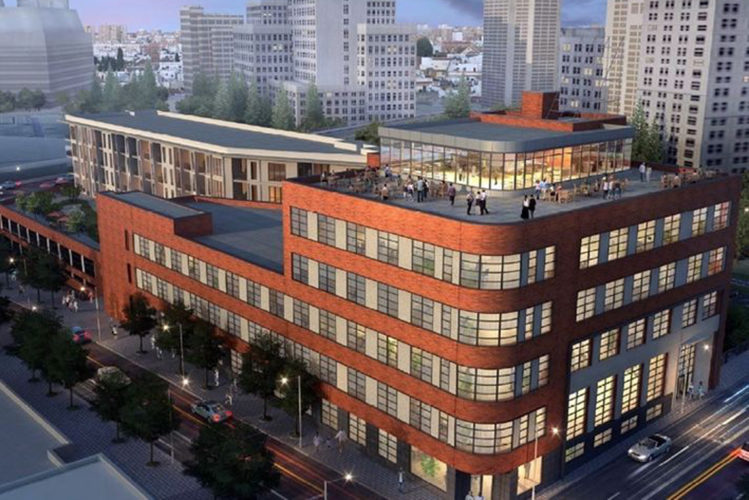 BIZNOW.com
Jarred Schenke, Bisnow Atlanta
A historic Downtown Atlanta building once home to the former Atlanta Constitution newspaper could become the next strike zone for urban mixed-use.
Pope & Land Enterprises – the storied developer with projects across the metro region – is in talks with the City of Atlanta to purchase 143 Alabama St., a 95K SF office building bordering The Gulch property. In turn, Pope & Land and its partner, Place Properties, look to redevelop it into a mixed-use project with office, retail, restaurant space and an additional multifamily building, according to documents with Atlanta's economic development organization, Invest Atlanta.
Invest Atlanta was scheduled to review the potential deal this week, but the agenda item was pulled down for reasons that remain unclear. The deal would involve the developers buying the building from the city for $2M.
The city issued a request for proposals from private developers to revitalize 143 Alabama St. last year.
"We are excited about the potential of 143 Alabama St. as another opportunity to bring new development and additional affordable housing to Downtown Atlanta," Invest Atlanta spokesman Matt Fogt wrote in an email.
Fogt said the city still is in talks to sell the property and could bring an offer to the Invest Atlanta board in the future. It was not clear if other parties were also in talks with the city to acquire the building.
"No action contemplated by Invest Atlanta is final until it has received board approval," he said.
Pope & Land Senior Managing Development Partner Mason Zimmerman confirmed the developer is still in talks with the city.
"We remain excited about the opportunity to renovate and repurpose that important, unique property at the nexus of the emerging South Downtown district, the Gulch, Underground [Atlanta] and Five Points," Zimmerman said in an email. "The city has been very proactive and visionary with their goals for the area and our team … hopes to have the opportunity to be a part of it."
For additional information, click on the link below:
https://www.bisnow.com/atlanta/news/mixed-use/pope-land-partner-in-talks-to-redevelop-historic-downtown-building-77844