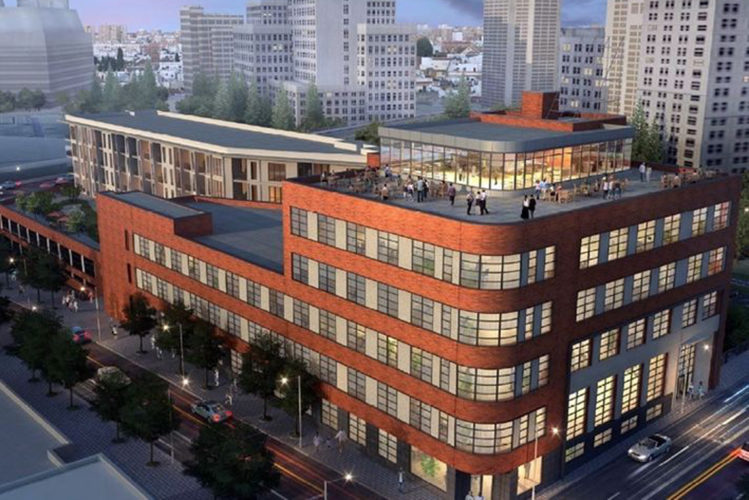 Invest Atlanta
The Invest Atlanta Board of Directors has approved the sale of the Atlanta Constitution building, which will be redeveloped into a mixed-use development with 34 affordable housing units. This historic structure has been vacant since the 1970's.
"This is a project that's near and dear to all our hearts," said Dawn Luke, Invest Atlanta's Senior Vice President of Community Development. "We're excited because this project not only protects and restores a blighted property, but it also provides a much-needed asset in Downtown Atlanta."
On Thursday, October 19, the board awarded the sale of the building located at 143 Alabama Street for $2 million to Pope & Land and Place Properties. The joint venture will redevelop the property into a mixed-use project that will include 67,000 square-feet of loft office and 2,500 square-feet of retail space. It will also include a residential component with at least 112 new multi-family rental units, 34 of which will be income-restricted to households earning 80% of the Area Median Income (AMI).
This project will preserve an historic building, serve as an economic anchor bringing 24-hour vitality to South Downton, and provide 30-year housing affordability in Downtown Atlanta. The $40.6 million project is estimated to have an economic impact of $56.5 million and will create 360 permanent jobs in the new office and retail spaces. Construction is expected to begin in the summer of 2018, with the office portion wrapping up in 2019 and the residential construction ending in early 2020.