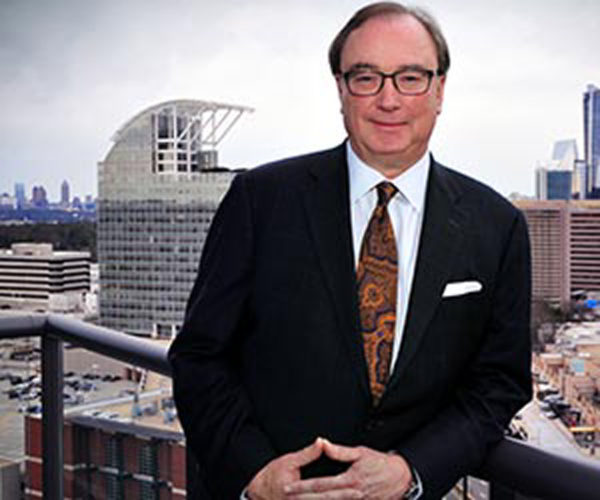 CRESCENT BUSINESS REPORT, Volume 13, No. 1
January / February 2015
Kerry Armstrong feels good about the future of economic development in Gwinnett and North Fulton counties.
Really, that's putting it lightly. In his words: "The table is set for North Fulton and Gwinnett to continue to do extremely well, attracting business and jobs to the area.
At the helm of the Atlanta Regional Commission, Armstrong is chairman of the agency that serves as a regional planning and intergovernmental coordinator for a 10-county area including Gwinnett and Fulton counties.
These two counties in particular, he says, "continue to demonstrate and prove to the world that they are very attractive destinations to locate, grow and setup a business presence."
Much of that is owed to the fact that the areas provide excellent housing, public education and solid infrastructure, he says. In addition, the region is "attracting thought leaders who are focused on innovating and improving what we have. People are looking for the new, innovative ideas that will drive the economy."
Armstrong referred to the arrival of these individuals as the rise of the "innovation economy."
Thought leaders end up in our neck of the woods for many reasons. Among them: a stellar public education system. "Good companies need good people, and good people go where they can provide an excellent education for their kids. Gwinnett and North Fulton have good education systems, and we have to keep our eye on that ball, because that is always at the top of the list."
Adds Armstrong:  "I'm always pushing to drive more and more success. When I look at the Atlanta region, we are really, really successful. A lot great things are happening here. There's no doubt in my mind that if we keep our eye on the ball and focus on the fundamentals the area will be a world leader in the innovation economy. Whenever people see all the successes here, other smart people want to come here and be a part of all the energy."
Despite the many positives the region has to bolster its continued economic success, we are not without our faults. Much like the rest of Metro Atlanta, Gwinnett and North Fulton suffer from deficiencies in transportation efficiency.
We have for years and always will be challenged by the need for mobility," he says. "Traffic congestion is always an issue, always a problem. While we're trying to track all these innovative ideas, we're going to need ways to get around successfully and have more alternatives than we have now. This will soon become a very important topic of conversation for us and key leaders all over metro Atlanta."
Overall, however, he feels the areas are in good shape. "We see a lot of companies growing. We see a lot of companies coming here to locate their business. Whenever these things occur, there are benefits across the region. There are big wins here all the time."
For over 65 years, ARC and its predecessor agencies have helped to focus the region's leadership, attention and resources on key issues of regional consequence.
ARC is dedicated to unifying the region's collective resources to prepare the metropolitan area for a prosperous future. It does so through professional planning initiatives, the provision of objective information and the involvement of the community in collaborative partnerships.
Visit www.atlantaregional.com or call 404-463-3100.