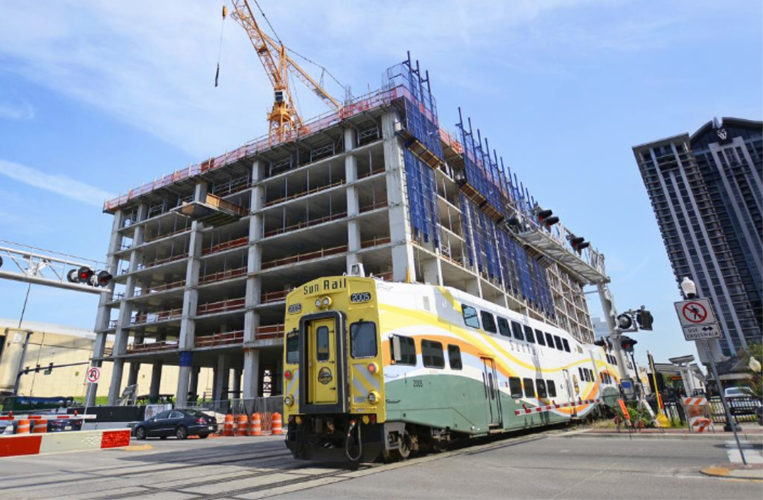 ATLANTA BUSINESS CHRONICLE - ORLANDO BUSINESS JOURNAL
By: Jack Witthaus - Staff Writer, Orlando Business Journal
Central Florida's largest bank is moving around the corner from the iconic tower that has long carried its name, which will have massive implications for downtown Orlando next year.
Atlanta-based SunTrust Banks Inc. (NYSE: STI) is relocating to a 90,000-square-foot space in the future 28-story SunTrust Plaza at Church Street Station in August. The lease signing set off a chain reaction of anchor tenant deals that are transforming Orlando's skyline — making it one of the most significant commercial real estate transactions in 2018.
Terms of the deal weren't disclosed, but Dallas-based Lincoln Property Co. is building the new tower on the northeast corner of South Street and Garland Avenue. Johns Creek, Ga.-based Piedmont Office Realty Trust Inc. (NYSE: PDM) is SunTrust Center's landlord, and JLL (NYSE: JLL) is the leasing agent.
"The bank wanted to refresh its image, and we wanted a tenant of that magnitude," said Austin Stahley, Florida region director of Lincoln Property Co. "It's a good fit for our building."
The move, which was announced in June, opened up 250,000 square feet of office space between Central Florida's tallest building, SunTrust Center, and the adjacent 10-story, 200 South Orange building.