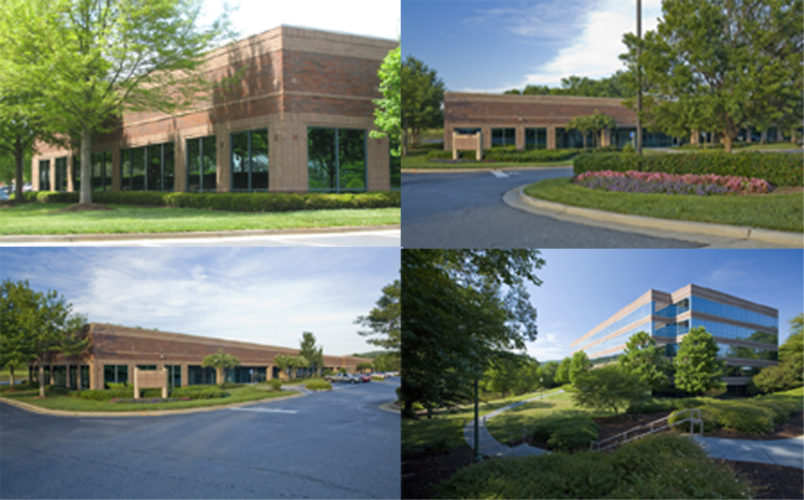 Pope & Land Enterprises, Inc.
Mason Zimmerman, Senior Vice President
Tenants are in expansion mode in the Kennesaw/Town Center submarket. Fresenius expanded to occupy the entire Barrett Business Center 300 building, consisting of 33,548 RSF, during the first quarter of 2013. Jim Palermo of CB Richard Ellis represented the Tenant and Mason Zimmerman and Jennifer Koontz represented the Landlord.
AirGas-South, Inc., a subsidiary of Airgas, Inc., recently expanded its offices by an additional 5,633 RSF into Barrett Business Center 100. The company currently occupies the entire premises of the 46,718 RSF Barrett Business Center 400 building. Air-Gas-South, Inc. is the United States' largest supplier of industrial, medical, and specialty gases and related equipment, safety supplies and MRO products and services to industrial and commercial markets. John Perkins and Chris Wagner of Jones Lang LaSalle, Inc. represented Airgas-South, Inc. in the transaction, while Mason Zimmerman of Pope & Land Enterprises, Inc. represented on behalf of the Landlord.
Riskonnect, Inc. has expanded its headquarters for a second time since their initial occupancy in June of 2012 to now occupy 20,471 RSF at One Barrett Lakes Center. Riskonnect, Inc. is the provider of a premier, enterprise-class technology platform for the risk management industry. The company also has offices in Chicago and London, and serves its client users across Europe and North America, and in more than 40 countries worldwide, including China, India and Brazil. Riskonnect chose One Barrett Lakes Center for the ability to reconfigure their office space in a new and efficient layout with the ability to expand. They have also been able to take advantage of the Wi-Fi and outdoor seating by the lake, as well as use of the Lodge for a client event. Recently Riskonnect, Inc. won the Atlanta Chronicle Pacesetter Award, Technology Association of Georgia (TAG) Top 40 Award and the Atlanta Journal Top 100 Places to Work Award. Leigh Cofer and Steven Barton of CBRE represented the Tenant and Mason Zimmerman and Jennifer Koontz represented the Landlord.