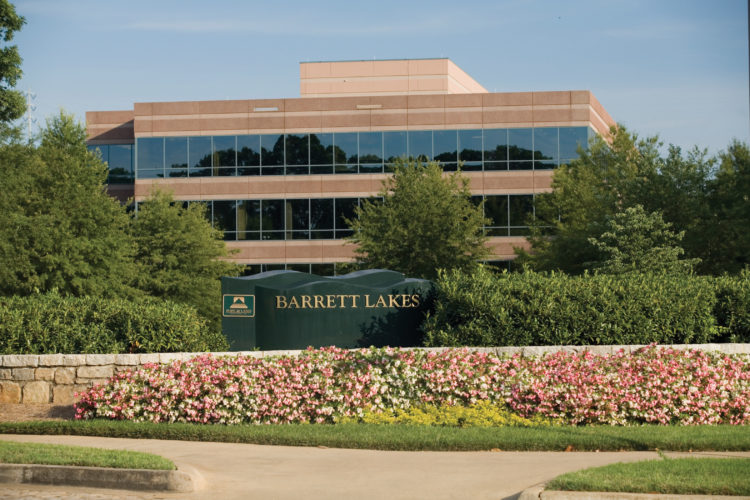 Pope & Land Enterprises, Inc.
Mason Zimmerman, Senior Vice President
The Home Service Store expanded their headquarters into Two Barrett Lakes Center and will now occupy 6,694 RSF. The company has been a longstanding tenant in the Barrett Lakes project since 2005. The Home Service Store (HSS) is a Management Services Company focused on Home Improvement Category Management and Installation Services for their Retail Business Partners. HSS is based in Atlanta, GA (Executive Offices & Field Operations) and Rutland, VT (Call Center, Corporate Operations & Administration) and does business in all 50 states. The leadership team at HSS has extensive retail and Home Improvement industry experience which they've used to create a unique business model suited to the demands of today's retailers and consumer marketplace.
The Home Service Store's mission is to provide their retail partners with access to high quality Home Improvement or Installation Services that helps facilitate their existing product sales and provides additional sales in the huge Home Improvement category. In the retail partnerships, they manage all aspects of the programs for the retail partner allowing them to focus their efforts on their core business and competencies. Equally important, they provide consumers a convenient and reliable alternative to the often overwhelming and inconsistent experience of the home improvement superstores or the services marketplace.
Pope & Land would like to recognize Mason Zimmerman and Jennifer Koontz as the brokers representing the Landlord.