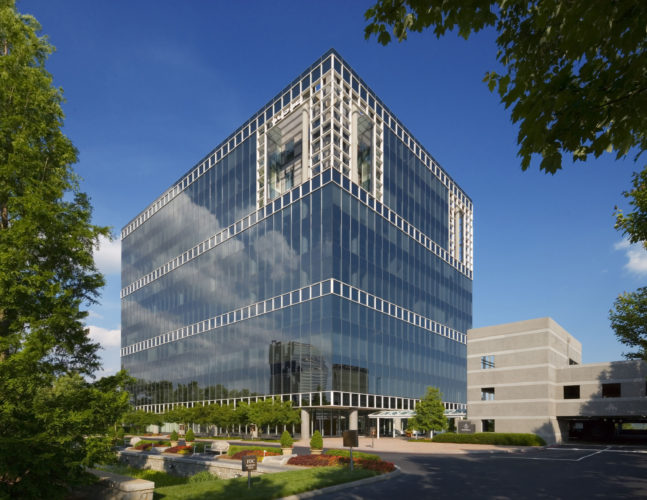 Pope & Land Enterprises, Inc.
By: Pat Becker, Marketing
100 City View leads the way in energy management in the northwest submarket with its ENERGY STAR building status. Located near the Cumberland Boulevard Interchange, City View is an ENERGY STAR certified 17-acre mixed-use office and luxury condominium development featuring panoramic views of the Atlanta skyline. 100 City View, Phase I of the development, is an 11-story tower with 248,440 square feet of space. Senior Property Manager Gerri Brown explains how the shirt began towards becoming and ENERGY STAR building. "The property management team, as well as our leasing team, felt that in order to be competitive in the marketplace, we had to prove that we're concerned about keeping operating expenses low and making our building operate more efficiently."
Pope & Land's teams set a new goal for energy consumption that could be tranced and had an audit performed to analyze the identify the steps that needed to be implemented for substantial energy savings. 100 City View's tenants joined forces with Pope & Land and helped with the energy reduction efforts by monitoring their equipment usage and turning them off when not in use, along with turning their lights off when leaving their individual offices.
The completion of the audit confirmed that the concerted efforts were successful in significantly lowering energy costs. In recognition of everyone's efforts, City View's lighting vendor donated energy efficient light bulbs to validate the importance of the energy management program.
By finding one more way to add value to their tenants' experience, City View has taken yet another step in front of the competition. This achievement sets the building apart from others in the area who may not be as conscious of saving energy and building a footprint for things like emissions and lowering expenses.