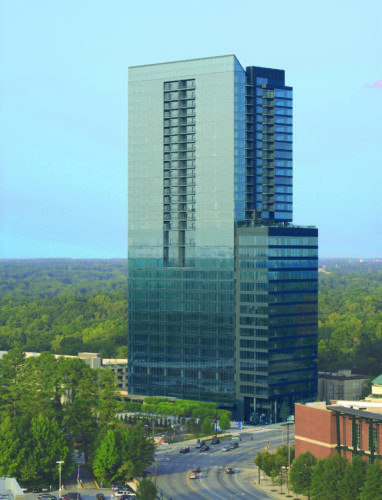 Atlanta Business Chronicle
By: Douglas Sams
BB&T Corp. has consolidated offices in Buckhead, where it wanted a bigger presence and more visibility on Peachtree Road.
BB&T will lease 16,000 square feet on the second floor of 3630 Peachtree, the office tower developed by Duke Realty Corp. and Pope & Land Enterprises, Inc. BB&T will locate its wealth management office at 3630 in Summer 2011, along with Scott & Stringfellow, Capital Markets. It will also put a 4,000 square-foot branch on the first floor of the building, fronting Peachtree Street.
Rob Metcalf and Brannon Moss of Jones Lang LaSalle represented BB&T. Kerry Armstrong of Duke Realty and Jackie Gauthreaux of Pope & Land Enterprises, Inc. represented the ownership of 3630 Peachtree.