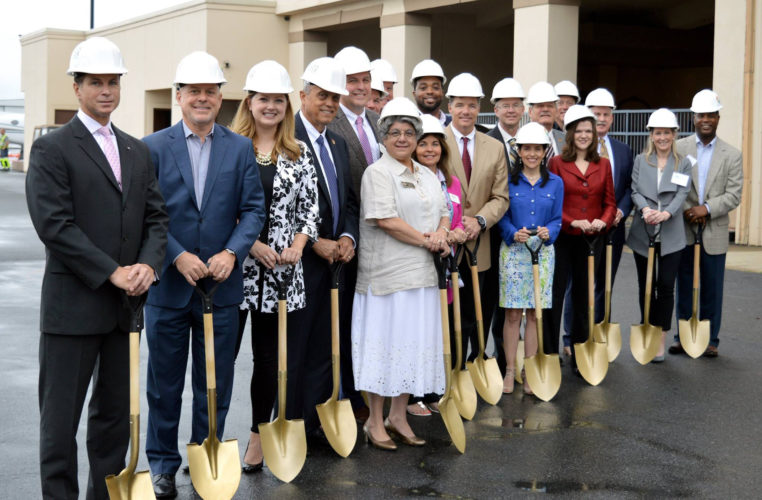 Town Center Community Improvement District
When completed, Aviation Park will offer the community outdoor possibilities that combine old-fashioned fun with access to modern recreation. The goal of this project is to convert high-profile but under-utilized greenspace to an aviation-themed park, located at the corner of Barrett Lakes Boulevard and Cobb Place Boulevard, adjacent to the end of the Cobb International Airport runway.
Aviation Park will feature an open space for airplane viewing, a playground area, parking, restrooms and a public art display. The area will continue to feature a docking station for the new Zagster Town Center Bike Share Program that was added in November 2015.
Winter Design, a local landscaping design firm, has submitted project renderings for Aviation Park. ARCADIS, a global leader in developing natural and constructed assets, drafted and presented the Aviation Park Programming Analysis and Report in late 2015. The report included a design synopsis, potential permits needed for the project, a preliminary cost estimate and a preliminary design and construction schedule. Cobb County Board of Commissioners approved this plan April 26, 2016. Groundbreaking took place on Tuesday, May 23, 2017 with Integrated Construction and Nobility INC responsible for construction.