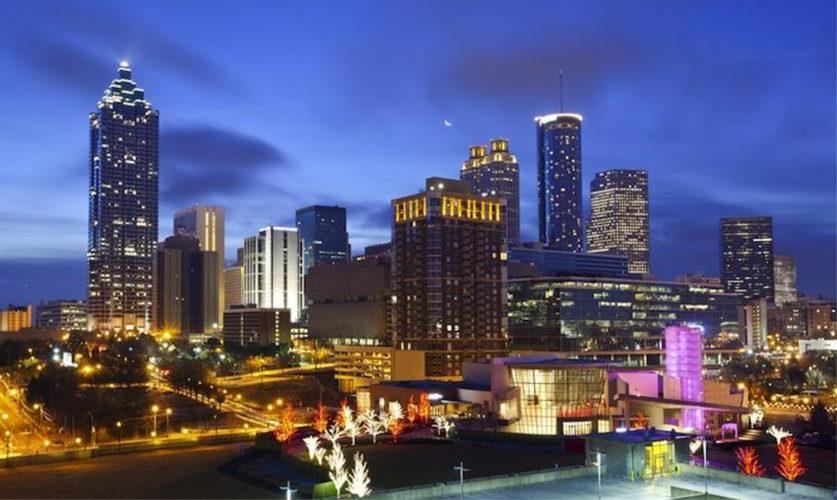 ATLANTA BUSINESS CHRONICLE
Douglas Sims covers Commercial Real Estate
Canadian real estate investor Adventus Realty Services is entering metro Atlanta's office market for the first time.
The Vancouver-based company recently bought Barrett Lakes Center, a three-building office development in Atlanta's northwest suburbs.
Atlanta real estate company Pope & Land Enterprises Inc. sold the 314,604-square-foot development at Interstate 75 and Barrett Parkway in Kennesaw's Town Center office and retail district. The area includes anchor tenants such as AT&T, The Home Depot Inc., AT&T Inc., and Kaiser Permanente.
Adventus paid about $160 a foot, or close to $50 million, for Barrett Lakes Center, according to people familiar with the transaction. The official sales price was not disclosed. The property was 98 percent leased at the time of the sale.
CBRE's Will Yowell, Justin Parsonnet and Jay O'Meara represented Pope & Land in the transaction. Adventus completed the deal Jan. 15.
Rodney Johnston, Adventus president and CEO, cited the historical success of Barrett Lakes Center and consistent tenant demand in Town Center.
Town Center is a remarkably stable micro office market in the Atlanta suburbs, with a class A vacancy rate of less than 1 percent. Barrett Lakes Center is the latest in a series of recent sales in the area, including Town Park Commons, Town Park Ravine and Barrett Summit. The sales total more than $180 million.
Atlanta will also remain a target for Adventus as it makes additional investments in the market, Johnston said metro
Adventus is retaining Pope & Land for the leasing and management of the three office buildings.