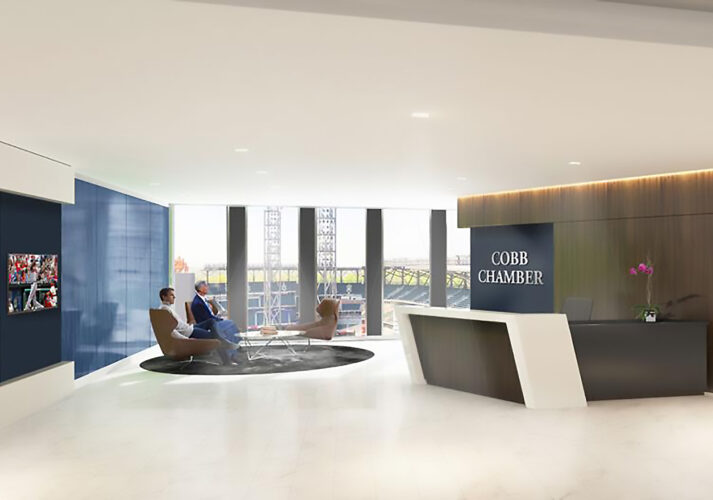 BIZNOW
By: Jarred Schenke, Biznow Atlanta
The Cobb Chamber is moving close to the Atlanta Braves and selling its former home facility to an area developer.
The Cobb Chamber announced this week that it is leasing 17,500 SF at 1100 Circle 75, a 288K SF tower in the Circle 75 Office Park that is next door to The Battery at SunTrust Park. Cushman & Wakefield Senior Director Chad Koenig and Director Trey Dove represented the Chamber in the lease while Colliers International Senior Vice President Andrew Walker represented the Chamber on its sale of its former home at 240 Interstate North Parkway.
Pope & Land Enterprises purchased the 25K SF building from the Chamber for an undisclosed sum. The Chamber has been located there — across Interstate 75 from the ballpark — since 1984 and is expected to move next year. The deal includes 1.7 acres of property as well. Pope & Land Senior Managing Development Partner Mason Zimmerman said the developer has no plans for the facility at this point.
Rendering for the lobby of Cobb Chamber's new home at 1100 Circle 75 – Courtesy of Cobb Chamber