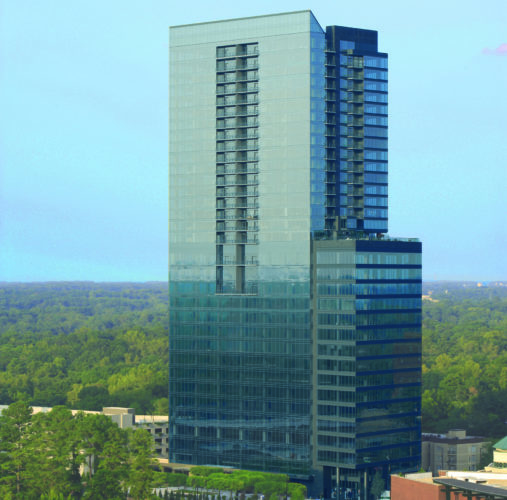 ATLANTA BUSINESS CHRONICLE
Amy Wenk, Staff Writer
A pair of restaurateurs is returning to Buckhead with a new concept.
Fabrice Vergez and Cindy Brown expect to open F&B Atlanta in mid-July on the ground floor of The Ritz-Carlton Residences at 3630 Peachtree Road.
Vergez, a native of France, operated Brasserie Le Coze at Lenox Square from 1994 to 2006. When Neiman Marcus expanded at the mall, the couple moved their operations downtown to a 15,000-square-foot space at Ivan Allen Plaza. But that restaurant, called FAB, succumbed to the economic downturn and closed at the end of 2011.
"We felt 2008 coming," Vergez said. "I had to realize it might take up to a decade for downtown to become a vibrant area."
"I had to come back to my roots" in Buckhead, he said.
F&B Atlanta, which stands for "food and beverage," will be a neighborhood bistro that features French and Mediterranean cuisine. Expect some signature items from the couple's previous restaurants to return, such as the roasted skate wing with brown-butter caper sauce.
"We are going to play with food," Vergez said. "We are going to have fun."
The restaurant will occupy about 3,700 square feet in the building, with seating for 120 people inside and 20 on the patio.
The interior will be warm and cozy with reclaimed wood floors and ceiling beams. Patrons can gaze into the kitchen through a decorative glass wall. F&B Atlanta also features a 42-foot bar with both wine and beer on tap.
"We want it to feel very vintage and comfortable when you walk in the door," Brown said.
Chris McCord will serve as executive chef. The menu will rotate with seasonal dishes. "Nothing is going to be written in stone," Vergez said.
F&B Atlanta will be open six days a week and closed on Sunday. The restaurant will serve lunch and dinner, opening each day at 11:30 a.m.
"We wanted to do something that's never been seen before in Atlanta," Brown said.