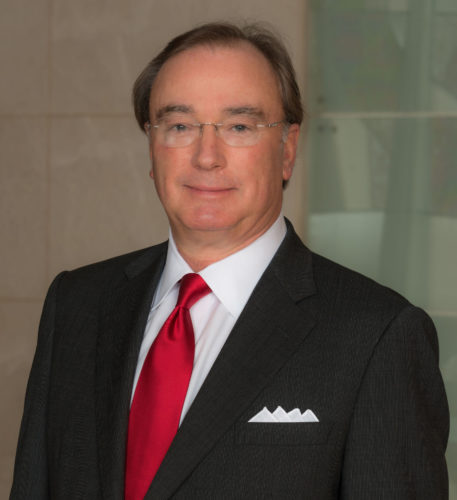 Atlanta Business Chronicle
Pope & Land Enterprises announces that Duke Realty Senior Vice President Kerry Armstrong will leave Duke Realty on June 30 to join the Pope & Land Team. Armstrong, one of Atlanta's best-known and most highly regarded commercial real estate executive, had been with Duke Realty nearly 22 years.
And although this is a major change for Armstrong, much will remain the same.  Duke Realty and Pope & Land are joint venture partners in the 3630 Peachtree development, which has been Armstrong's primary focus for the past several years.  At Pope & Land, he will continue to be responsible for that project for both partners and will seek new business opportunities for Pope & Land.
"Duke Realty is a great company," said Armstrong. "And while I will certainly miss being a day-to-day part of it, I am very excited to be teaming up with another great company in Pope & Land."
Since joining A.R. Weeks and Associates in 1990, which later became Weeks Corporation and then merged with Duke Realty, Armstrong played a leadership role in building Duke Realty's Atlanta office portfolio, from about 460,000 square feet in 1990, to more than 4.5 million square feet through development and acquisition.
Late last year, as part of its reallocation strategy toward a heavier weighting in industrial projects, Duke Realty sold virtually all of its office buildings in Atlanta with the exception of 3630 Peachtree and a few others.
"As Duke Realty's focus on office properties in Atlanta has scaled back, I chose to move to Pope and Land to give myself the opportunity to continue to use and build upon my strengths and experience.  And the relationship between the two companies gives me a chance to see a great project – 3630 Peachtree – through to its successful completion," Armstrong said.
Pope & Land President Larry Kelly said, "We're very excited about Kerry joining our team.  His talents, combined with his impeccable reputation in the marketplace, will be a great addition to our platform.  We've known and admired him for years, as a competitor and as a partner, and we know he'll do great things with us in the future."
Armstrong is known for his many business and civic leadership roles and both he and Kelly see that continuing.  "Leadership in our industry and in our communities is a core value at Pope & Land, and Kerry's ongoing efforts in that regard will be a great complement to those of our other executives."