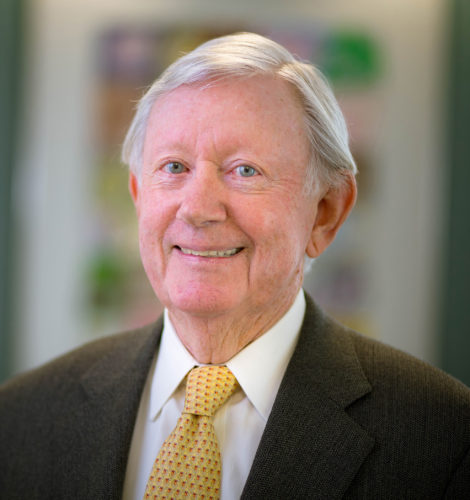 Pope & Land Enterprises, Inc.
By: Pat Becker, Marketing
For more than five decades, A.J. Land, Jr., as founder and chairman of Pope & Land Enterprises, Inc. has played a vital role in the brokerage of commercial and industrial real estate in the Southeastern United States. For all of his contributions, he was recently awarded the ULI 2011 Frank Carter Community Achievement Award, which recognizes an individual in development or a real estate-related field that has made an outstanding contribution to the Atlanta community in his or her lifetime.
Mr. Land started his career in real estate working for Frank Carter. At the beginning of his career in 1960, he handled various phases of industrial and commercial real estate for Pope & Carter Co., Inc. In 1969, he became Vice President and Managing Partner of an affiliated company which evolved into Crow, Pope & Land Enterprises, Inc. Three years later, Mr. Land became President and Managing Partner of the company whose developed projects exceeded $500 million in the United States and Southeast Asia.
In 1979, he formed Pope & Land Enterprises, Inc., continuing his legacy of commercial real estate development and brokerage with some of the city's best known projects. Today, the firm maintains a variety of mixed-use projects in Atlanta and throughout the Southeast and continues to develop large commercial projects and land transactions in the metro Atlanta area. Mr. Land continues to serve as the firm's chairman.
According to Larry Kelly, President at Pope & Land Enterprises, Inc., "A.J. has an acute sense and broad perspective of not only the real estate market in Atlanta, but also social and economic markets on a global perspective. He has participated in Atlanta's growth and put his fingerprint on all corners of Atlanta from downtown to Midtown to Cumberland and Perimeter and the North Fulton corridor."