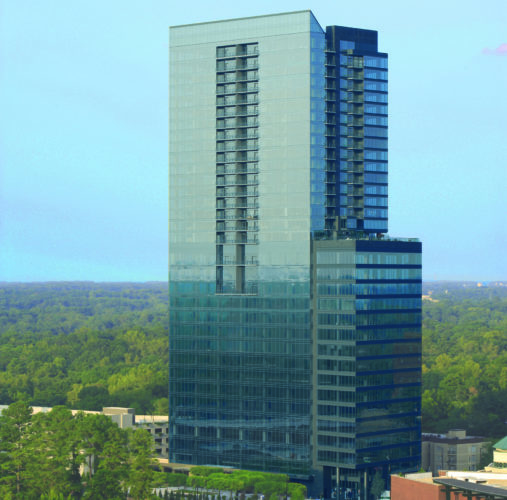 Pope & Land Enterprises, Inc.
By: Pat Becker, Marketing
MELT, LLC (Marketing, Entertainment, Lifestyle, Trends) has signed a lease for 7,198 SF of office space at 3630 Peachtree. The company is an Atlanta-based, fully integrated marketing agency offering clients advertising, original content development, digital, social media, event and experiential marketing, retail and consumer promotions, brand strategy and sports property evaluation and activation. Founded by CEO and President Vince Thompson in 2001, MELT represents major consumer brands and corporations including The Coca-Cola Company, Fox Sports, MAXIM, Avon, State Farm, Lance and The Southeastern Conference. To learn more about MELT's clients, services and results, please visit www.meltatl.com.
The company's move from Tower Place 100 will provide MELT with 35 percent more office space to accommodate its growing business. MELT plans to increase its staff from 25 employees to 40 employees within a year of moving into 3630 Peachtree.
Howard Boyd of Hailey Realty represented MELT in the transaction while Kerry Armstrong of Duke Realty and Jackie Gauthreaux and Jennifer Koontz of Pope & Land represented the ownership.