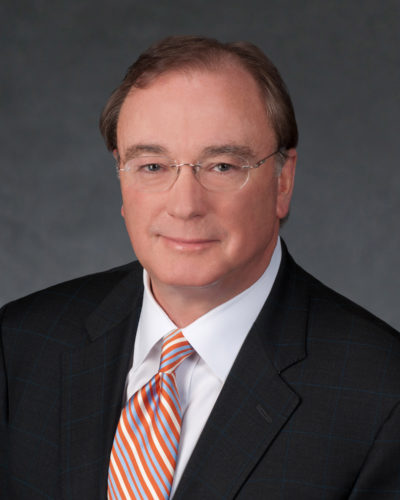 ATLANTA BUSINESS CHRONICLE
Douglas Sams, Commercial Real Estate Editor
Pope & Land adding apartments to giant Alpharetta project, looks to make it more walkable.
These days it's becoming harder to develop a suburban office project unless you make it feel somewhat urban.
Pope & Land Enterprises is taking that new reality to heart, adding apartments to the development plans for its long-held 24-acre project known as Northwinds. The change to a more walkable mixed-use environment reflects the transformation of the suburbs to a less autocentric existence, with new rental and for-sale housing in walking distance of chef-driven restaurants and street-level retail.
Cities such as Decatur and intown Atlanta neighborhoods including West Midtown have been using that formula for years. In recent years, the approach has been catching on rapidly in the suburbs.
Pope & Land is working with multifamily developer Pollack Shores for up to 140 apartments as part of the massive project along Georgia 400 and Haynes Bridge Road. The site will have to be rezoned for apartments. Pope & Land has filed plans with the state for a Development of Regional Impact, or DRI, for the apartments, 32 condos, a 140-room hotel and square feet of retail and restaurant space.
Even with the new residential component, it's still primarily a massive office development, which have been popping up along the 400 corridor for more than 20 years. In all, the project could include up to 1.2-million square feet of office space, with a first phase likely starting off with a five-story building along with apartments and possibly the hotel. Future office buildings could be in the range of 15 stories.
The plans come as other walkable mixed-use projects enter the development pipeline along Georgia 400. For example, Fuqua Development and TPA Group are proposing a 63-acre technology village of mid-rise brick buildings, street-level retail, bike paths and walking trails also at 400 and Haynes Bridge.
Then, just north along 400, Alpharetta's popular Avalon development is about to double in size. The 86-acre mixed-use project on Old Milton Parkway is set to open its second phase next month with eight new restaurants, 12 retailers, 276 apartments and an office building anchored by Microsoft.
There's a common thread. All the suburban projects are making an effort to look and feel more like denser, urban developments that put more emphasis on the pedestrian experience.
"Even in the suburbs, you need an urban story," said Kerry Armstrong, a development executive with Pope & Land. "The chances of success for a suburban office development are much higher if we can tell that story. It's just the reality."
Pope & Land is working with architect Cooper Carry and planners HGOR on the more than $400 million project. The development team could seek final approval for the rezoning from Alpharetta planners, and eventually the city council, later this spring.