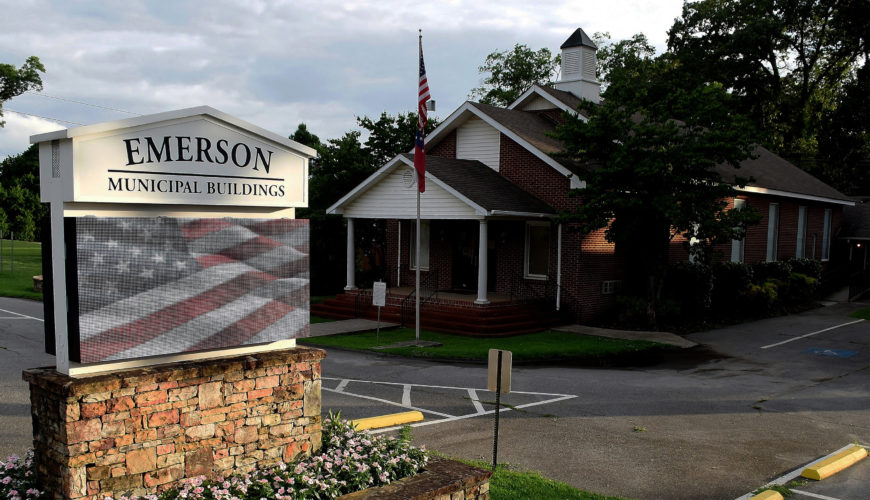 The Daily Tribute News - Cartersville, GA
By: Randy Parker
POPE & LAND REAL ESTATE PROPOSES MAJOR MIXED-USE COMPLEX NEAR RED TOP MOUNTAIN ROAD
JAMES SWIFT
LakePoint Sporting Community will soon have some company.
Atlanta-based firm Pope & Land Real Estate, in a venture with SSG Strategic Land Partners, has announced they have purchased 150 acres of land in Emerson, which is located near the southern corner of the intersection of Interstate-75 and Red Top Mountain Road.
Pope & Land Senior Managing and Development Partner Mason Zimmerman said they are looking to transform the property into a mixed-use complex with a 65,000-square-foot retail village, numerous restaurants, at least two hotels, 150,000-square-feet of office space and about 300 multi-family apartment units.
"Phase I is designed to be an amenity for the area. We have a hotel under contract and we're working on a village," Zimmerman said. "So Phase I, we're really trying to activate the quadrant of that intersection, provide a destination and play a little off LakePoint."
Phase II development, he said, would revolve around 60 or so acres of corporate office space targeting various sports-related and international companies.
Although Zimmerman said the firm does have an apartment developer under contract, he said it is too early to determine which national retail or restaurant tenants the project may pursue.
"We're in between Waterside and the interstate," he said. "I think 150 acres is enough for right now, but it is certainly expandable."
Pope & Land — which has projects in major Southeastern cities such as Charlotte and Orlando and 15 submarkets within the metro-Atlanta area — said the organization began talking with SSG, which also handled the majority of the land transactions for LakePoint development, about a year ago.
"We've had a presence up there for a while and believe further growth north is headed that way," Zimmerman said. "So we were enamored with taking another position on the corridor, and I think that in monitoring LakePoint and getting our arms around where it is and where it's likely to grow has kind of brought us up there."
Zimmerman said his firm has had many discussions with Rimrock Capital Management, the owner of LakePoint Sports.
"We've talked to them about what we're up to and they've talked to us about what they're up to … one of the things that we're interested in is that there is a limited number of people that control a lot of real estate and if somebody wins, everybody wins up in there, and we like that. It's actually a very collaborative approach."
While Zimmerman said the two companies haven't discussed the possibility of co-branding, he did say they've extensively "exchanged notes." At the moment, he said Pope & Land is not considering purchasing any of LakePoint's holdings.
"I think we've got a lot on our plate right now and we're not going to put a shovel into the ground for a while, but we own it," he said. "We've brought new private equity up there and we believe in that area. We're invested in it and now we've got our shoulder to the wheel to see what we can do to move forward."
The recent Chapter 11 bankruptcy filings of eight LakePoint subsidiaries, he said, has not made the firm hesitant or anxious about moving forward with development within the corridor.
"I think that it is unfortunate that the perception of Chapter 11 is what it is, but I think the reality is something different," he said. "I think Rimrock has a significant investment there and they want to move forward with what they have and to invest more, so it's really more of a procedural thing. We think it's a short-term dark cloud that will quickly pass. In the long term, LakePoint will be stronger and better and the north campus will grow and we will grow, too, and that whole area will grow with us."
Another factor behind the land acquisition decision, he said, was the launch of the Georgia Department of Transportation's Northwest Corridor Project express lanes.
"The managed lane project is going to open this summer, about midway between there and Town Center," he said. "I think that will facilitate travel from the north to the south, so I think there's a real positive impact."
The local leadership, he said, also drew them to the area.
"There's a positive political environment in Bartow," he said. "Our site is fully entitled now, so I think they're looking for ways to leverage their current investment into more growth, so I think those are all very positive things. Those are all examples of the community trying to work together, whether it's neighboring property owners or GDOT or Bartow and Emerson. Everybody is sort of like-minded as they try to make that pocket all it can be."
With LakePoint soon to embark upon northern campus expansion and Jacoby Development Inc.'s announced plans for Villages at Red Top — a mixed-use complex that would include as much as 1 million-square-feet of commercial and retail developments, in addition to 2,000 residential units — Zimmerman said Pope & Land's acquisition in Bartow is anything but a preemptive strike.
"A small group of people control a lot of land and as one goes we all go," he said. "Jacoby's success and LakePoint's success is helpful for us, and our success would be helpful for LakePoint and Jacoby … you have an area that is a bit of a blank canvas but it now has great access, it has great amenities, it has LakePoint as a heartbeat, and I think there's lots of ways to build off that and a number of people can do it."
Zimmerman said the project is not planning to pursue government subsidies — such as a tax abatement program or designation as a tax allocation district — to fund the development. Nor did he throw out an estimate for the proposed project's total price tag.
"It is early, but I do think we've got a reasonably dense suburban plan, so we'll know reasonably soon what it could be," he said.
As for when Phase I construction may begin, Zimmerman said earth moving could be just a few months away.
"Our goal is to be in the ground first of the year," he said. "I don't know when completion will be — that depends on the velocity of it."