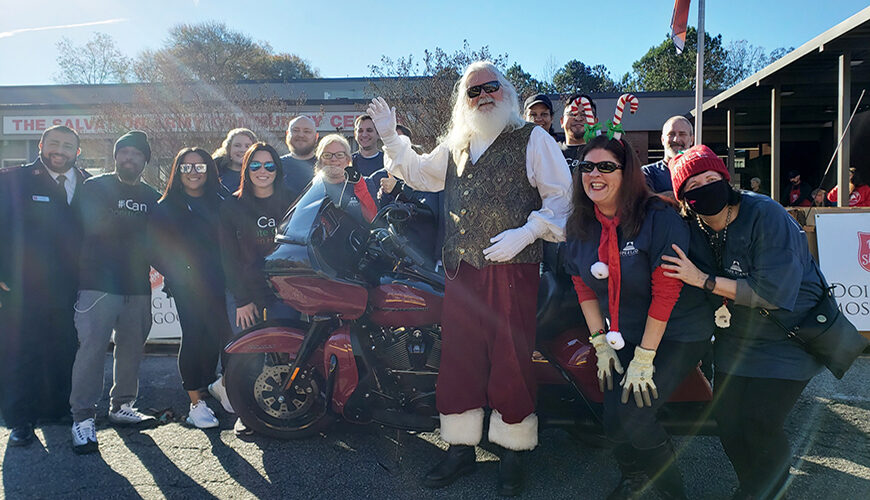 Pope & Land Real Estate
By: Pat Becker, Marketing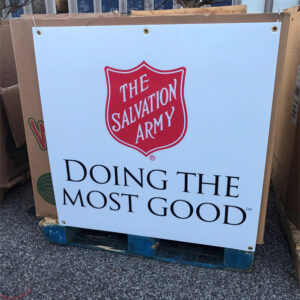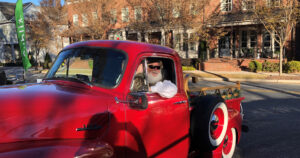 Pope & Land employees were recently given the opportunity to volunteer at the Marietta Salvation Army location as part of the 39th Annual Can-A-Thon, a canned food collection drive and partnership between Publix, 11Alive and The Salvation Army, to end hunger in our metro Atlanta communities.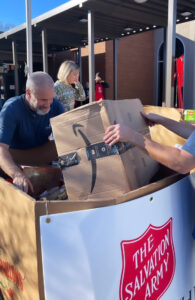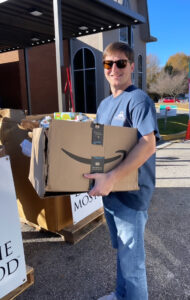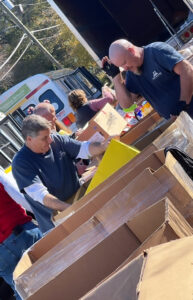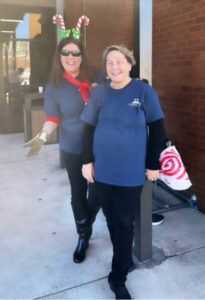 Pope & Land's community service team, along with other community volunteers, set-up collection bins at the Marietta Salvation Army and unloaded/sorted thousands of individual donations as well as donations collected by numerous schools, offices, churches, and clubs as they drove their cars, SUVs, and trucks thru the drop-off site.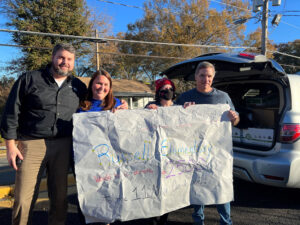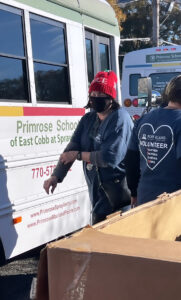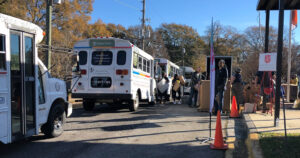 The 2021 Can-A-Thon event received more than 297,603 (and counting!) canned goods and other non-perishable food items. In a year that took from so many, people came together and gave back in a big way to exceed the can goal from the last 5 years. Donations were delivered to a massive warehouse and then distributed among food insecure families before the year's end. In addition, items will be pulled from the warehouse throughout the year, as needed, to stock The Salvation Army's 13 Metro Atlanta-area food pantries.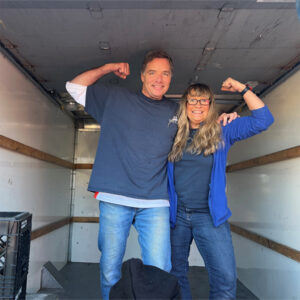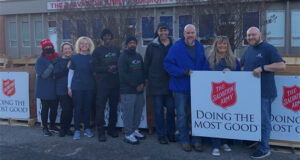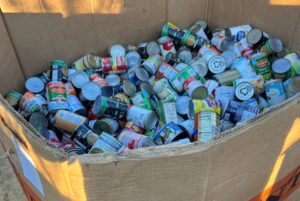 Nearly 800,000 (1 in 8) people in metro Atlanta and North Georgia are food insecure. One in four children in metro Atlanta lives in a home that's food insecure daily. As we begin a new year, Pope & Land would like to invite you to join us in making a commitment to drop-off donations to your local community food bank throughout the year to help decrease those numbers and make a difference in the lives of those in need. The items that are most needed are non-perishable food items, canned goods (vegetables, soups, meats, sauces, fruits), dry goods (pasta, beans, oatmeal, grits, crackers, cereal), baby formula, and baby food. For convenience, interested donors can also shop online for food items on the Can-A-Thon Amazon Wishlist here.
TEAM:  Together Everyone Achieves More