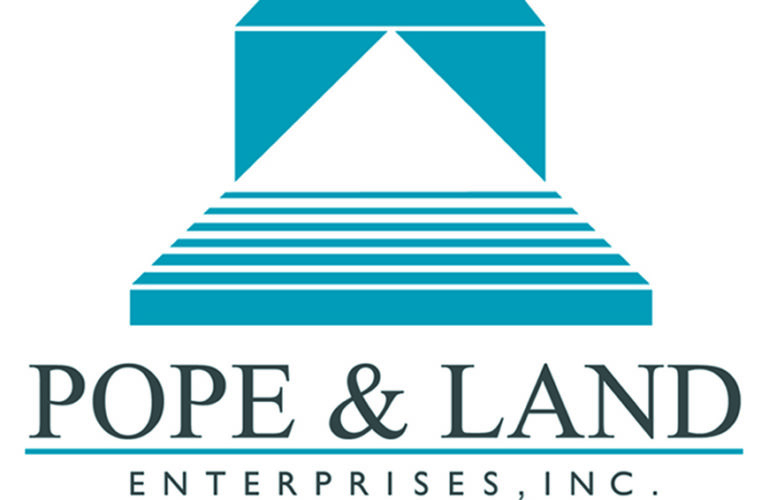 Pope & Land Enterprises, Inc.
Pat Becker, Marketing
Community Involvement has always been a cornerstone of Pope & Land's approach to doing business. The company's philosophy is that in order to be successful, you must be a strong supporter of the local communities you serve. Pope & Land remains committed to its corporate giving philosophy through volunteer opportunities, sponsorships and corporate donations.
Participation and community involvement allow Pope & Land to achieve its goals of making the communities where we do business better places to live. This is accomplished by both financial contributions to non-profit organizations and personal volunteer efforts by our associates, many of whom serve on boards of various charitable organizations such as Lighthouse Family Retreat, Victoria's Friends, Trinity House, Side x Side Clubhouse and United Peachtree Corners Civic Association.
As a company, Pope & Land participates in a variety of community service activities with monetary donations, in-kind contributions and sweat equity "hands-on" activities such as Shepherd Spinal Center, United Way, Center for Family Resources, Atlanta Community Food Bank, Hands on Atlanta, Feed My Lambs, Marines Toys For Tots Foundation, American Red Cross Blood Drives, MUST Ministries and Cell Phones for Soldiers.
Pope & Land's participation in Community Service affairs as individuals spans over the entire Atlanta Community with involvement in the following non-profit organizations: Race Across America, CURE, American Kidney Foundation, Atlanta Youth Academy, Ron Clark Academy, Clinton Bush Haiti Fund, Vail Valley Foundation, American Cancer Society, Children's Healthcare of Atlanta, St. Jude's Family Recovery Center, The Study Hall, YES Atlanta, Dana G. Smith Cancer Assistance Fund, Newborn Clinics of America and Generation Green.
Pope & Land will continue its commitment to give back to the organizations and individuals that make a positive change in the communities in which we do business better places to live.