CoStar News
By: Tony Wilbert, Senior News Writer
Developer Adding Multifamily to Mix at Pope & Land's Office Heavy Project
Multifamily developer Worthing Southeast is building 140 apartments at Pope & Land's Northwinds Summit project north of Atlanta. (Courtesy of Pope & Land)
A local apartment developer has kicked off construction on an apartment complex that will bring the first of a mix of new uses to an office-centric development in an affluent Atlanta suburb.
Worthing Southeast recently began work on The Heights at Northwinds, a planned 140-unit apartment complex at Northwinds Summit in Alpharetta, Georgia, said project master developer Pope & Land. The apartments are to be the first residences at the development, located at Georgia Route 400 and Haynes Bridge Road.
The 24-acre Northwinds Summit site will be developed in phases and ultimately would contain more than 1 million square feet of office space, Atlanta-based Pope & Land has said.
Pope & Land already has developed and mostly leased the 3000 Summit Place office building in phase one of Northwinds Summit. Later this year, the developer plans to break ground on 5000 Summit Place, a 150,000-square-foot office building, as part of the first phase that also would include a 140-room boutique hotel, 18 condominiums and 15,000 square feet of restaurants and retail space. The hotel, condos and retail and restaurant space are expected to be completed in the fourth quarter of 2021.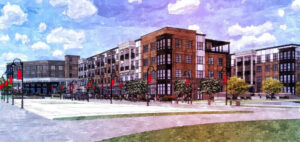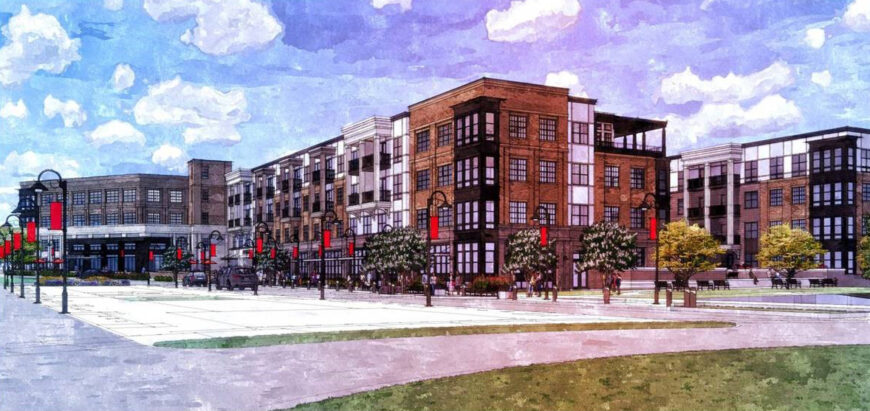 Worthing Southeast has started construction on The Heights at Northwinds apartments in Alpharetta, Georgia. (Pope & Land)
The addition of residences will add energy to Northwinds Summit, said Kerry Armstrong, managing director of development and investment services at Pope & Land.
"We absolutely believe in the mixed-use nature of Northwinds Summit. It's what the market is asking for, now more than ever," Armstrong noted in an email.
The apartments will be "intertwined and easily walkable" to the hotel, retail services and office space, he said. "It'll be vibrant and robust."
The North Fulton apartment market is healthy, with new product attracting high rents and renters by choice, according to a CoStar market report.
"Developers have focused on delivering top-tier apartments as part of mixed-use communities in recent years," CoStar market analyst Trenton Turner and managing analyst David Kahn wrote in the report. "For example, Avalon has nabbed major office tenants including Microsoft, Crown Castle, and BitPay and is home to plenty of high-end dining and shopping options. This type of environment attracts a broad base of renters, including senior executives, young professionals and empty nesters."
Pope & Land's plans for future phases at Northwinds Summit call for three office buildings containing a total of 1.1 million square feet. The firm also plans to develop an additional 15,000 square feet of restaurants and retail.
In addition to developing The Heights at Northwinds, Worthing Southeast also is building the new complex, which is expected to deliver in the fourth quarter of next year.