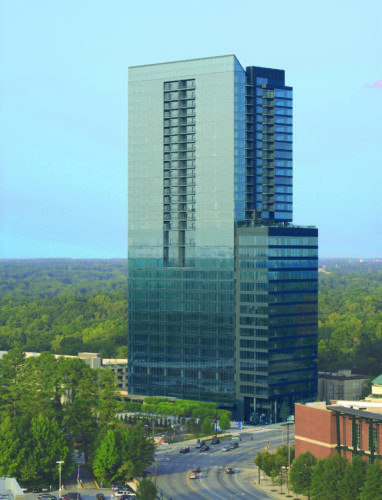 Pope & Land Enterprises, Inc.
By: Pat Becker, Marketing
3630 Peachtree is pleased to welcome ORTEC International USA, Inc., one of the largest providers of advanced planning and optimization software solutions and consulting services, into its family of tenants. According to the terms of the deal, the company will occupy over 16,000 RSF on the 8th floor of 3630 Peachtree.
Bill Leonard of William Leonard & Co. represented ORTEC in the transaction. The leasing teams of Jackie Gauthreaux and Jennifer Koontz of Pope & Land Enterprises, Inc. as well as Kerry Armstrong of Duke Realty and Chris Scott of Greenstone Properties represented on behalf of the landlord.